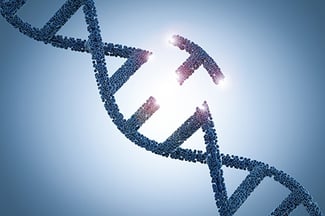 When it comes to connected technology, it's hard to find an aspect of modern life that hasn't been influenced in some way. While the majority of connected technology has improved our daily lives by streamlining our routines and enhancing experiences, not all connected innovations have been necessary or practical. Check out these links to see what happens when "smart" innovation goes a bit too far. These gadgets have us thinking "Just because you can, doesn't mean you should."
It's hard to deny that digital technology has allowed us to curate and control each facet of our lives like never before. Just as social media allows us to cultivate our digital identities, smart technology allows consumers to transform the tactile components of their lives (home, car, office, etc.) into micro-environments that can be managed and optimized from anywhere.
The incessant commercialization of consumer IoT technology has transformed our expectations regarding the limits of technology and the increasingly personalized roles it should play in our lives. Just as human DNA dictates individual characteristics and creates unique living organisms, the Digital Lifestyle DNA of each connected consumer is unique and comprised of an increasingly complex ecosystem of interwoven connected devices such as smart homes, connected cars, wearable biometric devices, mobile phones, and so much more.
While smart technology has already had a noticeable impact on our lives, it's barely scratched the surface of its long-term potential. In other words, we are witnessing the beginning of the smart technology revolution. The forthcoming deployment of 5G paired with improvements in data privacy and network security will accelerate the penetration of smart technology. Additionally, the continued consolidation of this nascent market should bolster consumer confidence and serve as a way to accelerate the adoption of new form factors and the expansion of novel use cases.
For now, however, we are still working towards this connected reality, which represents an incredible opportunity for mobile network operators (MNOs) to unlock substantial new revenue sources and reinforce subscriber loyalty. As highly trusted brands that already play a leading role in the connected lives of consumers, MNOs are slated to be the digital lifestyle enablers of choice for connected consumers. Plus, their pre-established relationship with consumers, their ability to simplify the device activation process, unify billing, and provide customer service only further supports the assertion that MNOs are the missing link in Digital Lifestyle DNA.
"Smart" consumers will value simplicity and transparency even more as life continues to become more complex and interconnected. By providing a single, unified dashboard by which to monitor all aspects of a consumer's digital lifestyle, MNOs can tap into the massive opportunity that consumer IoT represents over the next 5-10 years. Here's how:
Deliver services to subscribers that bring together the different digital experiences of the connected family under a single consumer offering.
Pave the way for a simplified Consumer IoT offering for consumers with all family connected devices managed through a single pane of glass.
Provide a simple and ready-to-use ecosystem for the subscriber that includes the people (ranging from the very young to the very old), the pets, the smart home, the connected car, etc.
As smart, connected technology continues to be infused into all aspects of daily life, MNOs that successfully establish trusted service offerings and device ecosystems for consumer IoT applications will add revenue and increase customer loyalty. Now is the time for MNO's to capitalize on this growing demand while the consumer IoT market is still in flux.