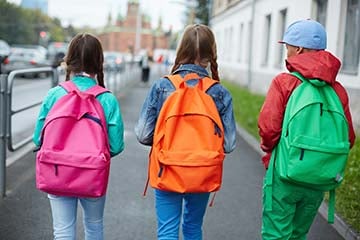 With the ubiquity of mobile connectivity, it's become more important than ever for mobile network operators (MNOs) to differentiate their service offerings through value-added services (VAS). One VAS strategy that is gaining traction on a global scale is the provisioning of family location services. According to ABI research, personal safety apps and GPS tracking technology is projected to be a billion-dollar industry by 2017.
With 'always-on' consumers now accustomed to having the world at their fingertips through their smartphones, some operators are finding new ways to increase ARPU (average revenue per user) and customer loyalty by offering customized versions of popular family safety and location tracking apps that offer better quality and support than over-the-top (OTT) alternatives available in app stores.
"We see a growing trend with carriers launching family-oriented apps under their own brand as a value-added service to subscribers, building brand loyalty while adding new revenue streams," said Marco Leal, Vice President of Global Products at Smith Micro.
Family locator services have been available since the early 2000s, but they have not reached broad adoption outside of the US, according to Berg Insight. New wearable devices are opening the market further by addressing the needs of small children, and elderly or disabled family members who don't carry smartphones. Even family pets, a group twice as large in Europe as the number of children aged 0-18 years old, are being outfitted with mobile tracking devices.
Recognizing the value of this technology, MNOs in the developing world are also beginning to offer family locator services to their subscribers to build loyalty, increase customer ARPU and reduce churn. For example, the largest MNO (by subscribers) in Malaysia, Digi Telecommunications Sdn. Bhd. (Digi), just recently rolled out the SafePath Family platform to its subscribers under the brand name Digi Family Safety.
"We're hoping that our customers will take the opportunity to maximize the features provided in the Family Safety app to keep their family close and connected always. We are very excited about this milestone and are looking forward to introducing more innovations soon, including wearable locators, and empowering our customers to take charge of their digital experience," said Digi's Chief Marketing Officer, Loh Keh Jiat.
According to Digi's press release announcing the app, Digi Family Safety will enable customers with easier location and parental controls via a mobile device. Digi Family Safety allows a customer to create a family account for up to seven family members and protect everyone with key features such as:
Family Location

to locate family members on a smartphone or the web in real time
Geo-fencing

to create safety zones for family members
Notifications

to give alerts when family members arrive or leave designated areas
Check-ins

to regularly inform others where family members are
Panic Alerts

to send an emergency alert with the person's location to all family phones
Two other leading carriers in the APAC region - AIS and DTAC, which are both based in Thailand - both recently launched Family Location and Content Monitoring services to their subscribers. AIS launched the VAS in July 2016 under the brand name AIS Safe & Care, and DTAC just launched their version, dtac Family Care in March 2017.
As smartphone ownership rates in developing markets like Southeast Asia, Sub-Sarahan Africa and Latin America continue to surge, opportunities for MNOs to provide additional value and solve real-world problems with VAS strategies that take advantage of the advanced features of these devices will grow in correlation. MNOs like Digi, AIS and DTAC are leading this charge by providing highly sought-after subscriber functionality like family location services.
For more information on how a comprehensive family location and parental controls platform can increase ARPU and strengthen your service offering, check out this solution page.