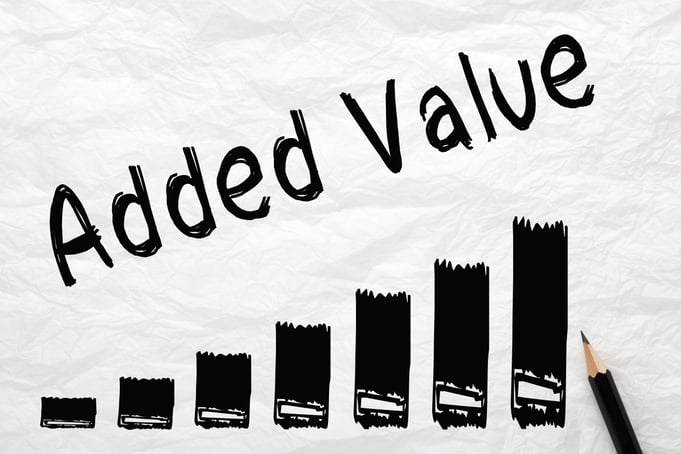 In today's competitive wireless market, Mobile Network Operators are fighting for consumers' attention and business. You probably struggle with this challenge and are always on the lookout for what functionality customers want and ways you can offer it to them quickly and cost-efficiently. With a seemingly endless number of choices, what separates winners from losers?
Value is what pushes you into the winners circle. Value is defined as the worth of something compared to the price paid or asked for it. Your customers are looking for value in all aspects of their interactions with you. Value Added Services or VAS for short can enable a company to push through the market noise and ultimately win and retain customers.
While customers come to MNOs looking for well-priced, high performing and reliable mobile coverage, value-added-services nicely enhance your core offering and can be offered on their own or in addition to another product. Think back to the early days of wireless phones. Text messaging and mobile data were not considered core-functions and therefore, were sold as additions to the basic services of your plan. At that time, MNOs chose to offer these features as a value-added service. Fast forward to today and the expectation is that phone plans now include text and data as core services. A whole new treasure trove of value added services, ranging from family safety and tech, to fitness and smart home services, have emerged and your customers want them. Why not offer one single point of contact and allow customers to access these coveted services through their relationship with you. Doing so can benefit your customers, increase your customer loyalty and your bottom line.
So what exactly does a Value Added Service bring to your business?
They enhance the core product offering(s).
They can stand alone in terms of design and profitability.
They create synergy across product categories.
They are not a basic service of a business.
Let's take a closer look at why Value Added Services are especially important for MNOs.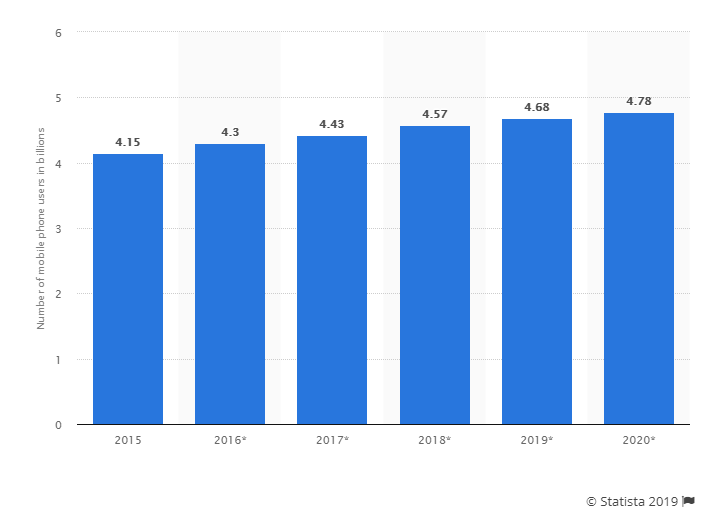 Choosing to add Value Added Services to your core service(s) can be a great and far reaching decision for your business to make, especially if you are in the mobile or cable services industry. Value-Added Services for MNOs are expected to reach a value of over $1 billion by 2023. The graph above highlights the growing number of mobile phone users worldwide between 2015 and 2020. See the bar for 2020? Statista estimates that there will be over 4.68 billion mobile users in the world. By 2020….one year away! Seeing these numbers should excite you since this growth means you have billions of opportunities to sell a VAS and build or maintain better relationships with your customers.
Value Added Services are valuable because:
They help you build stronger, profitable relationships with your existing customers and may help you attract new customers.
They help generate additional revenue streams.
They help diversify your product offerings.
They help your business to generate brand loyalty
They help boost customer satisfaction and reduce churn.
They create new communication channels with your customers.
Convinced yet? At the very minimum you should be offer VAS because your competition already is. In a best case scenario, you are responding to your customers' needs and cementing their relationship with you through VAS such as:
Visual Voicemail
Family Safety Services, locators, and wearables
Ring Back Tones
SMS Voting
SMS Bill Management
Music Streaming
Online Mobile Gaming
Caller Dial Back
Wireless Payments
As a MNO, you know you're always looking for ways to boost revenue, stay competitive in your market, attract and retain customers, increase product penetration and develop powerful ecosystems with IoT and digital services. VAS can make all of this possible while providing increased value for you and your customers.
If Value Added Services aren't already fueling your business sustainability and success or you'd like to re-evaluate your current offering and explore some best in class VAS solutions, get in touch with us or schedule a demo today!